by Rex on October 20, 2009 | Read the comment
1. Jake and I are currently trying to figure out what to be for Halloween.  I'm torn between Dead Barney and Sheldon from The Big Bang Theory.
Dead Barney is awesome because, well, it's dead Barney.  But if I go as Sheldon, I get to wear awesomely cool nerdy shirts which of course means more babes. But if I go as Dead Barney, I will make Norm upset at the inappropriateness of the costume, and you know how much I love to make Norm angry.
Decisions, decisions.
2.  Jake said he wants to be a Cleveland Brown for Halloween.  He says his costume will consist of 12 footballs suspended from his waist with string. You know, for all those passes they drop.  I support this costume idea.
3.  Check it: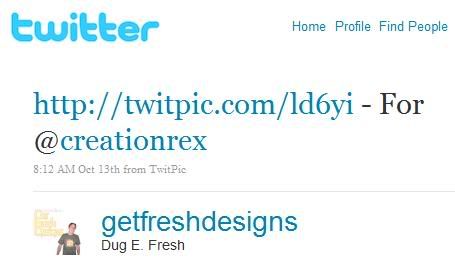 And the picture is this: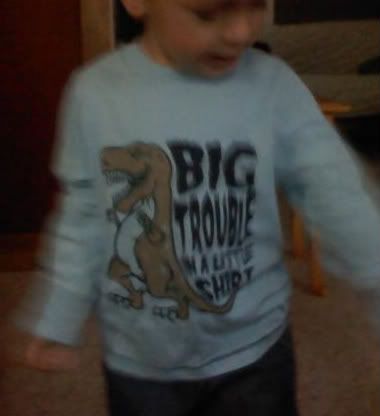 I approve of this shirt and if you buy it for your human child, I won't have a problem with it at all.
If however you buy THIS shirt:
I will use these supposedly puny little arms to [redacted by Norm] you.
4.  An email from an adoring fan:
Hi Rex,

We were in Pittsburgh a couple of weeks ago for Podcamp Pittsburgh and had a great time. When we got back to Texas, we found one of your cousins. He said his name was Tia Juana Saurus Mex, he said he was a distant cousin, twice removed. He wanted us to send you a picture so here it is.

Cheers,

Rafael Marquez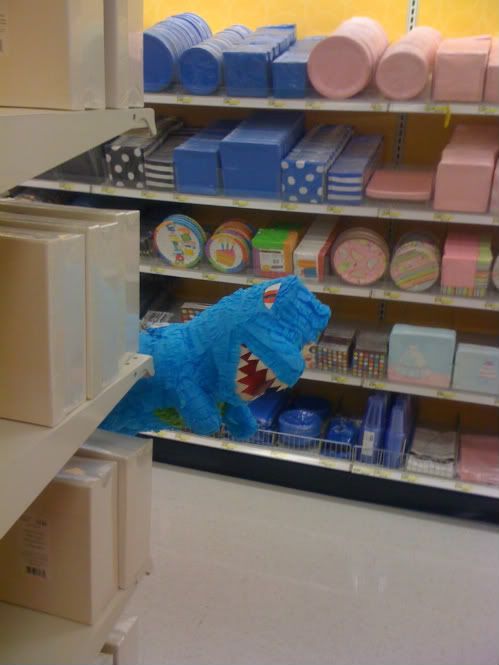 Hmmm. I don't recognize this dinosaur at all. And he's awfully tiny for a dinosaur. And I don't know why, but I have the strongest desire to beat him with a stick until he pukes candy.
Which is surprising because I'm not normally a violent dino.
What?
Rawr.
---