by Rex on June 12, 2009 | Read the comment
Today is all about hockey.  I can't stop thinking about hockey to the point that Sally can't stand to be around me anymore because I'm like, "And then I ran into Matt Lamanna and hockey I chased him hockey for about three hockey blocks before hockey he started crying hockey hockey hockey."
I can't argue with her that I'm being obsessive.
There are so many things being said today by Penguins fans as we pump ourselves up.  Things like: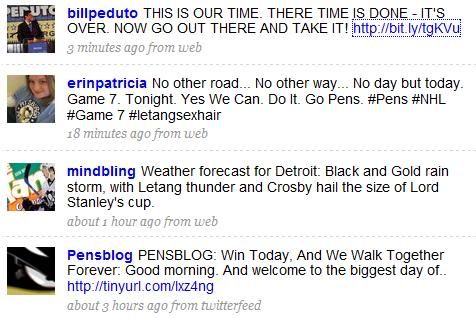 Psst. Councilman Peduto? THEY'RE going to take THEIR stuff over THERE.  Okay? Okay.
And so many pictures being emailed around as we attempt to express visually that which we feel way deep down but can't find words adequate enough.  Things like: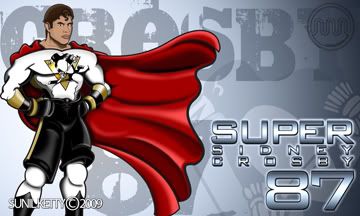 Those pictures were actually created by AIP staff member Sunil Ketty
But despite what we say and despite what we create, it all … always … comes down to math.
Mojo > No Mojo
Iceburgh > Stinky dead eight-legged cephalopod
Everything on Earth > Marian Hossa
Me > Everything on Earth
Penguins > Red Wings
Rawr.
---