by Rex on November 16, 2009
Being the amazing and devoted mentor that I am, I took Jake to the Pitt/Notre Dame game this weekend for some college football fun.
We started our evening with plans to tailgate but unfortunately we couldn't find a grill large enough for our carcass.  I won't say what the carcass used to be but I will say this: If any large animals are missing from the zoo — large striped animals that look like horses — Jake and I don't know anything about that.
Forgoing tailgating, we headed to game.  Here we are in the stands watching one of the more tense moments of the game: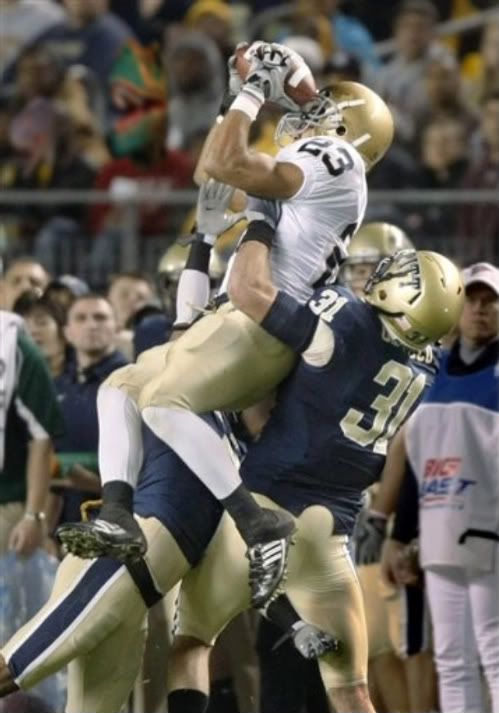 You'll notice Jake is screaming his head off, which is pretty much how he was the entire game.  I'm not sure he has the constitution to handle the up and down rollercoaster that is college football.  When Baldwin caught his amazing touchdown pass, Jake roared so loud the lights flickered. True story.
After the game and the appropriate amount of Notre Dame fan heckling, Jake and I went to Bettis Grille 36 for a late dinner only to discover that they didn't have chairs big enough to accommodate our size.
Don't worry.  I've already lawyered up over this obvious dinosaur discrimination.
Jerome better watch his back.  And his mailbox.  That Cindy Berger chick doesn't take any crap from anybody, not even The Bus.
I'm thinking $87 million sounds about right, Cindy.
Rawr.
---
No Comments
No comments yet.
Sorry, the comment form is closed at this time.