by Rex on September 11, 2009
So, yeah, I didn't make it to the concert last night. I, uh, had something else I had to, uh, do.
Heh.
I will share my, uh, hijinks with you as soon as I get my camera back from Norm who confiscated it when he learned what I did last night. Thievery is such a strong word. I prefer borrowed permanently.
Anyway, while I'm writing the story up for you, why don't you come visit me tomorrow at AIP's open house?  There will be a photographer there just to take pictures of me with my fans.  And look!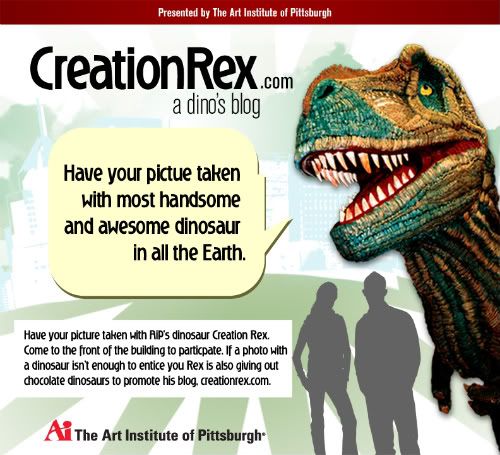 That's right! I'm giving away chocolate! Look!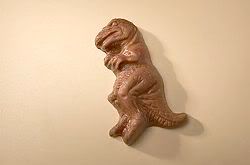 Jake might be there too, in which case you might want to get there early to be sure you get a chocolate dinosaur.  Last time I took Jake to the Hersey Factory, well, let's just say they don't let dinosaurs take factory tours anymore.  Some new rule about "jumping in the chocolate vat" and "sucking it dry."
See you tomorrow!
Rawr.
---
1 Comment

Sorry, the comment form is closed at this time.