by Rex on June 17, 2009
Can I just tell you how good it felt to shave my playoff beard once I tracked down a machete sharp enough to cut through the thick macho mass?
Here I am looking clean-shaven and as you can see, very very smart.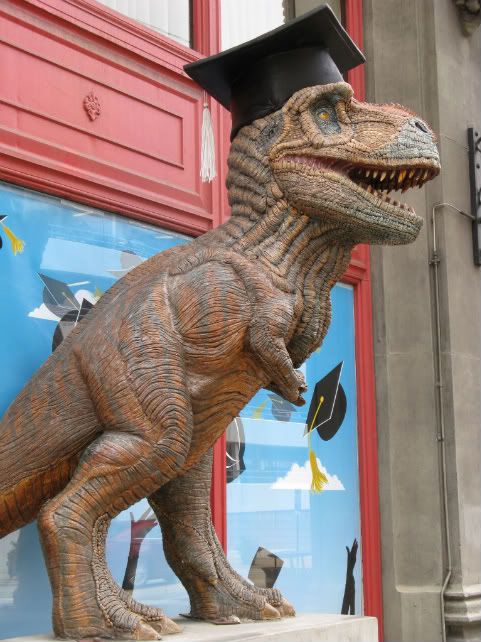 Graduation is set for Friday and the keynote speaker is Mayor Fetterman from Braddock.  He's going to give me a shout-out in his speech.  I just know it, because I'm getting my 477th college degree and I've already got the silly hat to prove it.
One of those 477 degrees was a Bachelor of Arts in Stupid B.C.  Yes, I once learned the language of the cave people, but I've lost most of it now.  All I can say in Stupid B.C. these days is "meeka shoooka poobin reeree kaka foo" which roughly translates to "I eat you now, stupidface."
Rawr.
---
No Comments
No comments yet.
Sorry, the comment form is closed at this time.