by Rex on June 16, 2009
Like all Pittsburghers, there are three things I can't get enough of: ponies, fireworks, and parades.
Good thing we're the City of Champions (and the Pirates. Oh, yes, I went there.) so we have lots of chances for ticker tape victory parades.
For the most part, the humans stayed off of me during the parade, until these two yahoos (technical term) hopped up for photos.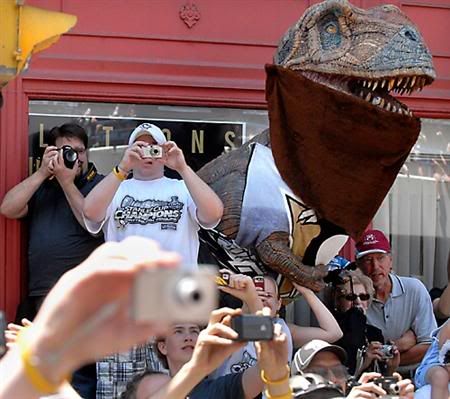 That is a photo from the Post-Gazette. (Excuse me while I look down at their building and hiss in the general direction of that [redacted by Rex] Scott Mervis. Hissss.)
First, the blond holding my hand? Total babe. Don't tell Sally!
Second, the yahoos, they're totally standing on me. It's okay. Here's the after picture: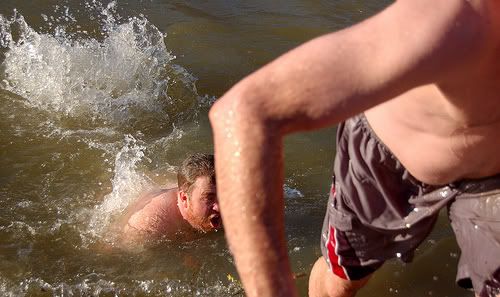 Don't mess with Rex, or you get the flung rubber band treatment.
Also, you'll note I flung them through the air at such a speed they lost their clothes somewhere in midair.  I can't even tell you how awesome that is.
Rawr.
---
2 Comments

Sorry, the comment form is closed at this time.