by Rex on June 9, 2009
… and it came to pass that some insane, deranged, death-wishing ninja stole the octopus from Rex's jaws as he slept one night, thereby giving the hated, evil, and still hideously ugly Red Wings their mojo back, resulting in a devastating shut-out in Game 5 of the Stanley Cup Finals.
The morning that Rex awoke to discover his octopus gone, he immediately destroyed three city blocks in anger.
As the dust settled, as the Mayor finished screaming at the AIP staff about "craters" and "fires" and "taxes" and "extinction" (whatever that means), Rex called Pageboy Norm to him and demanded not only the head of the person who stole the octopus, but also, if Norm had any designs on living another day, a new octopus.
In a burst of self-preservation, Pageboy Norm learned that Councilman Finnerty had a pet octopus that had been giving him the shifty-eyed "I will strangle you to death if you turn your back on me" look and generously offered it up to Rex in sacrifice to appease the angry Hockey Gods into the transfer of the Mojo.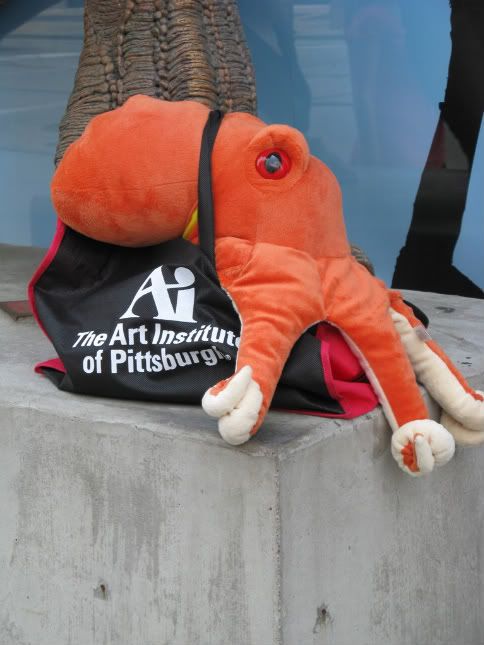 This octopus was fatter, squishier, redder, and a whole lot more scared than the previous octopus.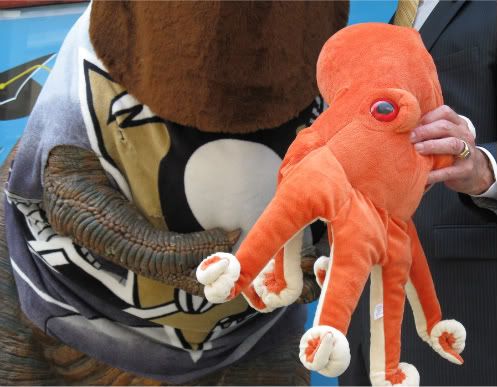 Frightened and confused, the octopus reared its grotesque bulbous head in anger and stared into the eyes of the ferocious monster killer death lizard. The octopus bravely spat out, "Bite me, loser!"
Being a generous king, Rex obliged.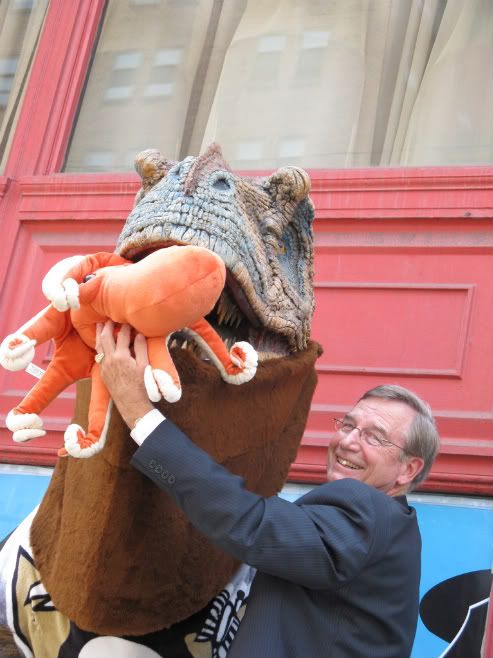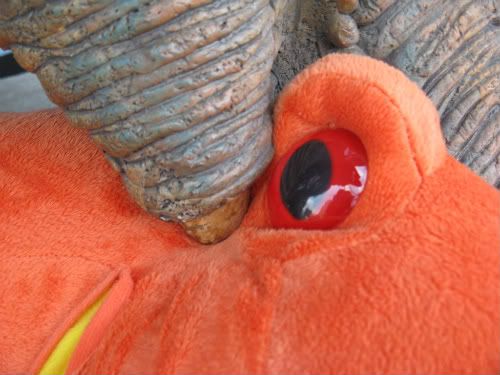 As he munched hungrily on the delicious octopus, savoring the suck of the moist suction cups, Rex addressed his people in a roaring voice.
"My people, hear my words and hear them well. Read my lips. Read the signals in the smoke shooting from my nostrils. If any of you dares to touch this octopus, this booby-trapped octopus, I might add, when I get my hands on you, you will beg for a speedier death than the octopus I just devoured. Step the heck off."
And the Penguins went on to win Game 6 and Game 7 and Rex got lots of hot babes.
Rawr.
---
6 Comments

Sorry, the comment form is closed at this time.