by Rex on June 2, 2009
You might be surprised to know that not only am I incredibly handsome and astoundingly mathy, I'm also quite the author.  Here's a little story for you, perhaps one you'll want to share with your kids before you tuck them in tonight.
Once upon a time there was a dinosaur, the handsomest most feared dinosaur in all of the land.
We'll call him Rex.
In addition to being the eyes, ears, and sharp pointy teeth of the Art Institute of Pittsburgh, Rex was also the Ruler of all the Nation of Steeler and the biggest Pittsburgh Penguins fan on the planet.  Literally the BIGGEST!
It came to pass that the evil, hated, and let's be honest, quite ugly Red Wings came to town for the Stanley Cup finals after having won the first two games of the series — something that caused Rex to question his finely honed math abilities. But that's another story.
The Red Wings had an unofficial mascot of sorts in that the fans would regularly toss an octopus onto the ice before or during a hockey game.
Yes, kiddies, an octopus. Is their mascot. Because they are dumb.
But that's another story.
No, it's not! It's THIS story! They're very very dumb.
Rex, being fearsome, decided to show the People of the Land of Octopi what's what.
He went to his pageboy Norm and demanded that an octopus be brought to him or heads would be chomped off and spit into the Mon.
Luckily for Pageboy Norm, his friend Jim Lokay from KDKA-TV had an octopus. On his person. This raises questions, but that's another story.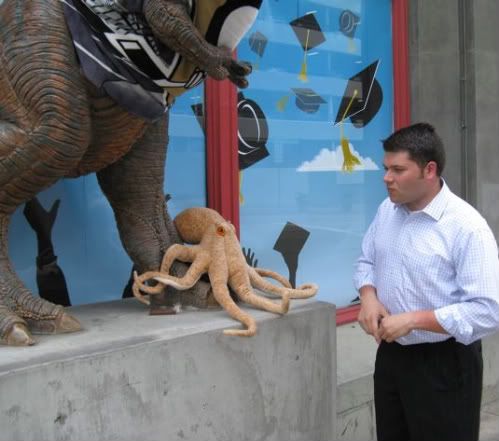 The octopus was terrified when it saw Rex, with eyes that pleaded please don't eat me. I can't help it if my people are stupid!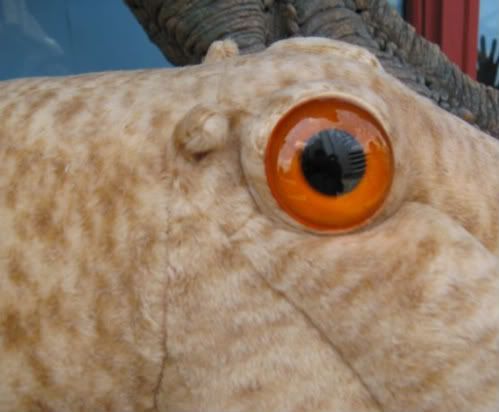 Rex ignored the pleas of the doomed octopus and gave it a nice squeeze to make sure it was squishy enough.
It was.
And Rex ate the CRAP out of that octopus, the Penguins won the next four games, Rex was regularly smooched by pretty girls and they lived happily ever after.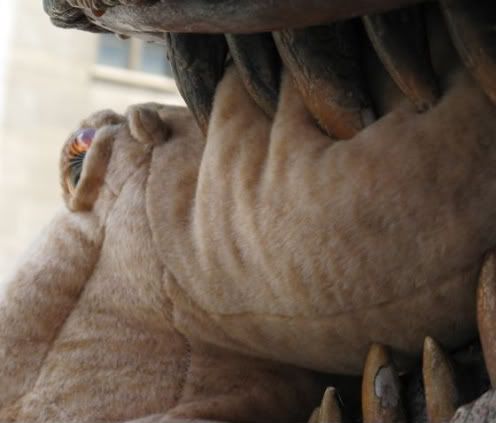 The end.
Rawr.
---
2 Comments

Sorry, the comment form is closed at this time.