by Rex on May 20, 2009
Today I took a walk to take in all of the wonderful sunshine we're having here in Pittsburgh when I ran into my good friend Dolly in Shadyside.
Poor Dolly.
It would appear someone mistook her for an EXOTIC DANCER!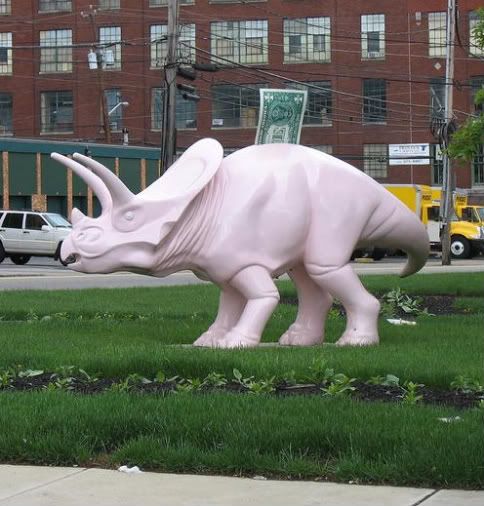 Source.
How rude. But in defense of the person that left the single there, it might be confusing because Dolly never wears clothes, unlike yours truly. But in defense of Dolly, she was nowhere near McKees Rocks.
Also, why don't any humans ever come up to me and offer me cash like this? I'm offended by this because I can really bust a move and if you've never seen your good friend Rex bust a move, then you've never seen a move busted.
I'm especially awesome at the 'NSYNC "Bye-Bye-Bye" dance and I can churn a barrel of butter like an Amish hip-hop star.
Rawr.
[print_link]
---
1 Comment

Sorry, the comment form is closed at this time.