by Rex on March 27, 2009
I guess my post about Pitt made my handler Norm start digging around the news photo archives because I received this email from him yesterday after I specifically told him not to send me a nasty email about my desire to show my support for Pitt, especially after yesterday's win against Xavier and That Traitor Sean Miller.
Rex, maybe you have an explanation for these?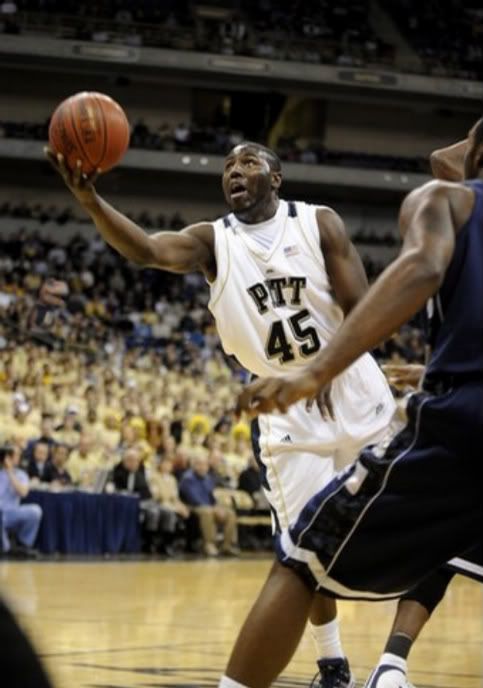 Not that I answer to Norm, but if I did, I would answer thusly:
1.  How can you even be sure that's me? That could be ANY muscular, handsome T-Rex. Any.
2.  Even if it was me, hypothetically speaking, I want you to know that I love our students the best and when they play in the next basketball tournament at the Y, I will be in the front row of every game shouting, "Go, you art students! Get in the paint. Get it? The paint! Hah!"
3.  HOW BADAWESOME IS LEVANCE FIELDS TAKING A STEP BACK FROM THE LINE AND DRAINING A THREE LIKE IT'S NO THING TO BRING PITT AHEAD BY ONE IN THE CLOSING MINUTE OF THE GAME?! RAWR!!!
4.  The guy sitting behind that dinosaur said very nasty things to him throughout the entire game, forcing the dinosaur to turn around and show him his teeth. I heard.
5.  Look at the size of my biceps in that first picture! Hypothetically speaking.
Rawr.
---
1 Comment

Sorry, the comment form is closed at this time.