by Rex on March 23, 2009
Do you watch The Big Bang Theory?  I do.
Penny is hot (don't tell my girlfriend Sally) and Sheldon is my hero.
And look!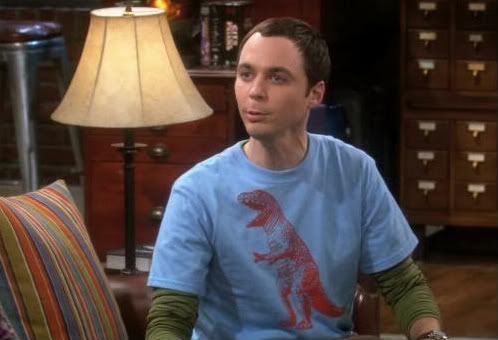 It's a shout out!
I wonder if I can get my handler to get me one of these in XXXXXXXXXXXXL so that I can shout back to Sheldon?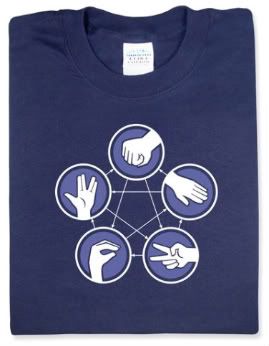 Where's that Norm guy?
Rock, paper, scissors, lizard, Spock!
Or as we dinosaurs say, "Rock, Bamm-Bamm, Pebbles, spear, axe!"
In case you're wondering, Bamm-Bamm beats Pebbles.
Rawr.
---
2 Comments

Sorry, the comment form is closed at this time.