by Rex on March 20, 2009
People I see on the street ask me questions every day.  "Rex, what's it like to be a dinosaur?" or "Rex, do you have a girlfriend?" or "Rex, why are your arms so little?" (Which is the same as if they asked, "Rex, would you please kill me?") or "Rex, why are you so awesome?"
Another question I get asked is, "Rex, how do you feel about products with dinosaurs on them?"
The short answer is, "Depends."
1.  For instance, a T-Rex puppet for the kiddies.
This one is okay.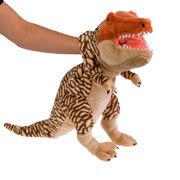 This one, NOT okay.
Guess why?  Go ahead.  Take a wild guess.  I'll give you a hint:  location location location.
2.  T-shirts!
These are okay.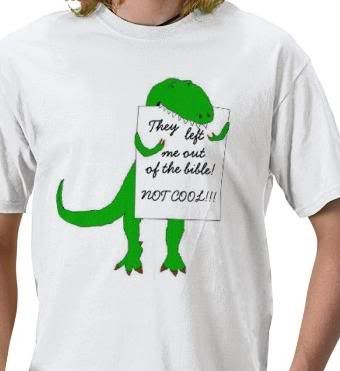 NOT okay:
3. Books!
Okay: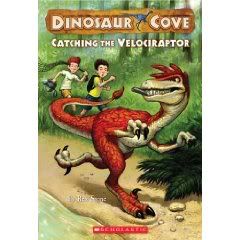 Not okay:
4.  Lunchboxes.
Okay.
Not Okay.
NEVER EVER EVER EVER EVER OKAY!: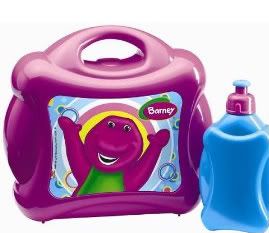 I'd tell you how I feel about Barney, but this is supposed to be a PG rated website, and I bet my handler will have a problem if I called Barney a [redacted by Norm the Dino Wrangler].
Rawr.
---
3 Comments

Sorry, the comment form is closed at this time.